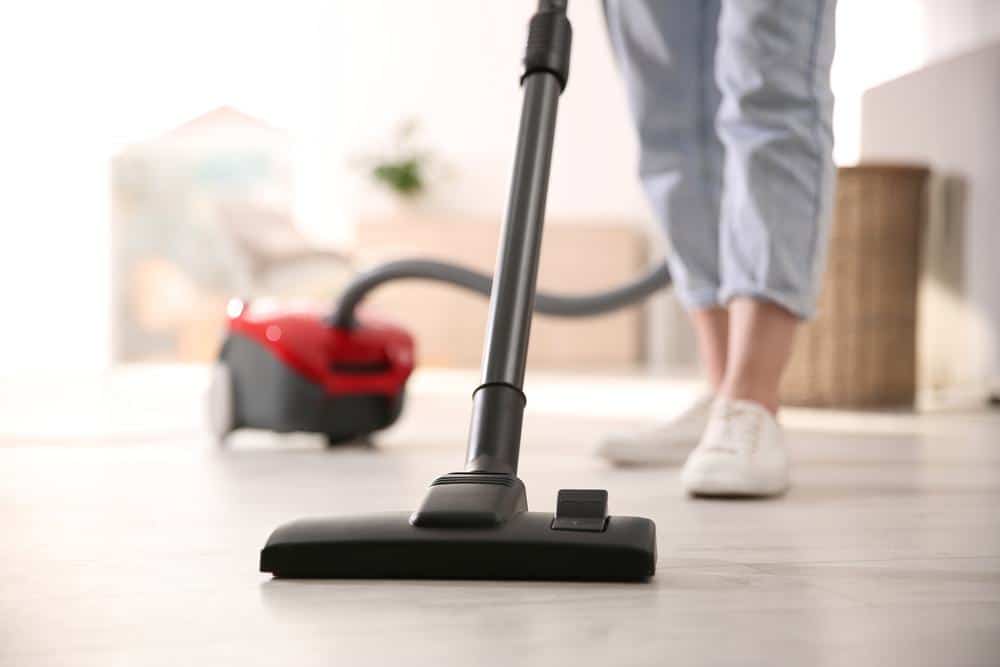 The search for the perfect vacuum cleaner can often feel like a daunting task. With a plethora of models available in the market, each claiming to be the 'best', how do you decide which one is the most reliable and efficient for your specific needs? In this comprehensive guide, we will explore the top-rated vacuum cleaner brands, the most important features to consider when buying a vacuum cleaner, and how the type of flooring in your home can impact your choice.
The best and most reliable vacuum cleaner depends on individual needs and preferences. However, based on expert reviews and customer satisfaction, brands like Shark, Miele, Bissell, Dyson, and Kenmore are often recommended. Important features to consider include vacuum power performance, motor power, noise level, design, filtration, supplied accessories, bagged or bagless preference, and warranty. The type of flooring in your home and whether you have pets can also impact your choice. Always consider factors beyond the price, such as the vacuum's features, warranty, and the total cost of ownership.
Top-Rated Vacuum Cleaner Brands
Based on expert reviews and customer satisfaction surveys, some of the top-rated vacuum cleaner brands known for their reliability and performance include Shark, Miele, Bissell, Dyson, and Kenmore. However, it's essential to remember that the best vacuum cleaner for you will depend on your specific needs and preferences.
Shark: Known for excellent reliability and very good owner satisfaction. The Shark Navigator Lift-Away NV352 and Shark NV360 Navigator Lift-Away Deluxe Upright Vacuum are popular choices.
Miele: Highly praised for excellent reliability and owner satisfaction. The Miele Compact C1 is a lightweight, maneuverable vacuum that works well on both carpets and bare floors.
Bissell: Earns an excellent rating for brand reliability. The Bissell CleanView Swivel Rewind Pet Reach Vacuum is recommended for carpets and rugs, and it comes with attachments for pet hair and hard-to-reach spots.
Dyson: Offers a range of high-quality vacuum cleaners. Although Dyson has middling scores for reliability and owner satisfaction, their Dyson V15 Detect is a high-end cordless stick vacuum that delivers powerful performance and features a dirt sensor.
Kenmore: Known for very good scores for predicted reliability and midrange scores for owner satisfaction.
Other notable brands include Samsung, Eureka, and Tineco. Always consider your specific needs and read reviews to find the most suitable vacuum cleaner for your needs.
Features to Consider in a Reliable Vacuum Cleaner
When looking for a reliable vacuum cleaner, consider the following key features:
Vacuum power performance: Check the water lift and airflow indicators to determine the vacuum's power performance.
Motor power: A more powerful motor can provide better cleaning results.
Noise level: Opt for a vacuum with a lower noise level for a more comfortable cleaning experience.
Design and structure: Choose a vacuum that is easy to maneuver, has a good weight, and is made of durable materials.
Filtration: Look for a vacuum with a quality filtration system, such as a HEPA filter, to effectively capture allergens and dust particles.
Supplied accessories: Consider the attachments that come with the vacuum, such as a motorized power nozzle, crevice tool, or mini-turbo brush for specific cleaning tasks.
Bagged or bagless: Decide whether you prefer a vacuum with a bag for easy disposal or a bagless model with a washable filter.
Warranty: Opt for a vacuum cleaner with a good warranty to ensure long-term reliability and support.
Impact of Flooring Type on Vacuum Selection
The type of flooring in your home significantly impacts your vacuum cleaner selection. Here's how:
Hardwood floors: Choose a vacuum with rubber wheels and extra padding to prevent scratches and dents. Canister vacuums are recommended due to their better suction power, lightweight design, and reduced pressure on the wood surface.
Carpet: Upright or canister vacuums with a beater bar attachment are more suitable. The beater bar helps loosen soil from the carpet fibers, making it easier to clean.
Tile floors: Vacuum cleaners with good suction power and a soft brush roll are ideal for tile floors. Lightweight vacuums are recommended for delicate tile floors.
The Best Vacuum Cleaner for Pet Owners
The Dyson V15 Detect is the best vacuum cleaner for households with pets. This vacuum has been tested by experts and is considered the best overall vacuum for pet hair. Its powerful suction motor and lightweight design make cleaning pet hair easier and more efficient.
Cordless vs. Corded Vacuums
Cordless vacuums are popular for their convenience and portability, but when it comes to reliability and performance, corded vacuums generally have a better track record, providing consistent suction power without the limitations of a battery life.
Price Range and Quality
While the price range of vacuum cleaners can have an impact on their quality and reliability, it is not the sole determining factor. Always consider factors beyond the price, such as the vacuum's features, warranty, and the total cost of ownership.
Technological Advancements in Vacuum Cleaners
The latest technological advancements, such as smart connectivity, cyclonic technology, advanced navigation systems, self-emptying bins, object recognition, mopping and self-cleaning features, and energy-efficient motors have made vacuum cleaners more reliable, efficient, and convenient.
Maintaining Your Vacuum Cleaner
Proper maintenance ensures the longevity and reliability of your vacuum cleaner. Regularly inspect your vacuum for blockages, replace or empty vacuum bags, clean the bin, brush roll, and filters, replace the vacuum belt, inspect hoses and attachments, and take your vacuum for professional servicing.
In conclusion, when selecting a vacuum cleaner, consider the type of flooring in your home, your specific needs, and the vacuum's features, durability, brand reputation, and total cost of ownership. By considering these factors, you can choose a reliable vacuum cleaner that meets your specific cleaning requirements.
Frequently Asked Questions
What is a HEPA filter and why is it important in a vacuum cleaner?
A HEPA (High-Efficiency Particulate Air) filter is a type of filter that can trap a large number of very small particles that other vacuum cleaners would simply recirculate back into the air of your home. It's important because it ensures that the air released back into your home after vacuuming is free from harmful allergens, dust, and other particles.
What is the difference between an upright and a canister vacuum cleaner?
An upright vacuum cleaner is a one-piece unit with the handle positioned above the body and is pushed forward during operation. It's typically better for cleaning carpets. A canister vacuum cleaner, on the other hand, has a separate body and head, connected by a hose. It's usually more versatile, capable of cleaning a variety of surfaces including bare floors, stairs, upholstery, and under furniture.
What is the importance of a vacuum cleaner's motor power?
The motor power of a vacuum cleaner determines its suction power. A vacuum cleaner with a powerful motor can effectively remove dust and dirt from your floors and carpets, providing a deeper and more thorough clean.
How often should I replace the vacuum bags or empty the bin?
The frequency of replacing vacuum bags or emptying the bin depends on how often you vacuum and the amount of dust and debris collected. Generally, it's recommended to replace vacuum bags when they are about 2/3 full and to empty bagless bins after each use.
How often should I perform maintenance on my vacuum cleaner?
Regular maintenance of your vacuum cleaner can prolong its life and ensure optimal performance. As a rule of thumb, you should inspect your vacuum cleaner for blockages and clean the filters, brush roll, and bin every few uses. Always refer to your vacuum cleaner's user manual for specific maintenance instructions.