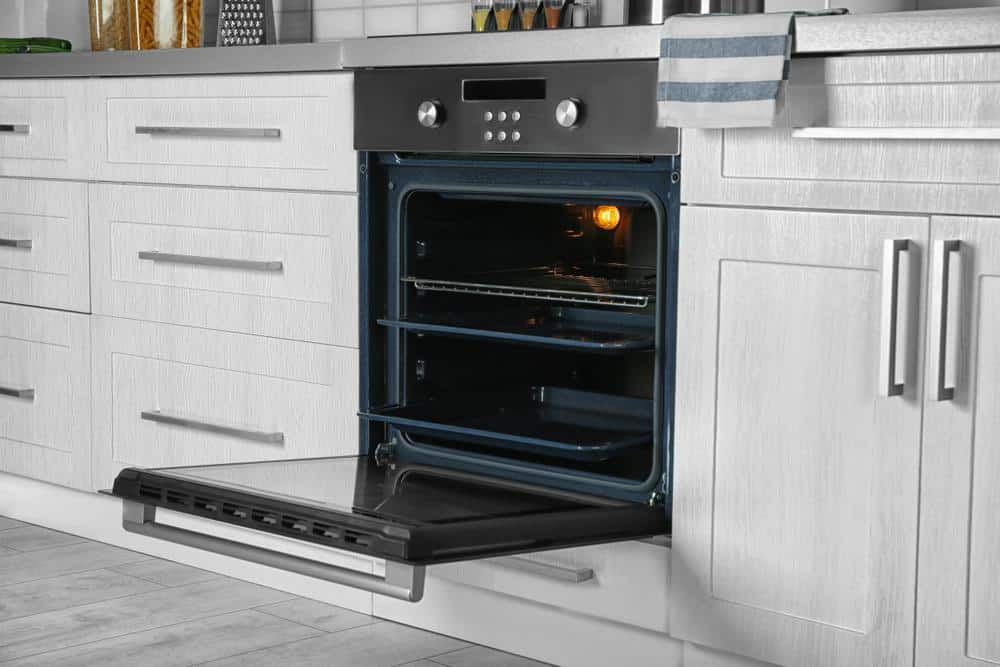 Choosing the best oven for your home baking needs is a significant decision. From the type of oven to the brand, size, energy efficiency, and more, there are many factors to consider. This comprehensive guide will help you make an informed decision, providing you with everything you need to know about the best ovens for home baking.
The best oven for home baking largely depends on individual needs and preferences. However, top-rated options include the LG Smart Slide-In Double Oven, Samsung Smart Double Wall Oven, and GE Electric Freestanding Range Oven. Key features to look for include convection cooking, even heating, capacity, precise temperature control, versatility, timer and delayed start features, ease of cleaning, energy efficiency, and user-friendly controls.
Top-Rated Ovens for Home Baking
The market is flooded with a variety of ovens, each with their unique features and benefits. Here are some of the top-rated ovens for home baking currently on the market:
LG Smart Slide-In Double Oven
Samsung Smart Double Wall Oven
GE Electric Freestanding Range Oven
Samsung Bespoke Smart Gas Range Oven
Samsung 30-Inch Smart Wall Oven
These ovens have been selected based on their performance, features, and customer reviews.
Key Features to Consider for Baking Ovens
When looking for an oven specifically for baking, it's essential to prioritize certain features:
Convection: Convection ovens circulate hot air around the food, resulting in faster and more even cooking.
Even heating: Electric ovens are generally better for baking because they offer more even heat distribution than gas ovens.
Capacity: Consider the oven's capacity based on your baking needs.
Temperature control: Precise temperature control is essential for successful baking.
Versatility: An oven with multiple functions and modes will provide more versatile usage.
Timer and delayed start features: These features can help you manage your baking time more efficiently.
Ease of cleaning: Choose an oven with self-cleaning features or easy-to-clean surfaces.
Energy efficiency: Energy-efficient ovens can help you save on energy costs.
User-friendly controls: Look for an oven with intuitive controls and user-friendly features.
The Impact of Different Types of Ovens on Baking
Different types of ovens, such as convection and conventional, impact the baking process and final product in various ways. Convection ovens are better for faster, more even cooking and browning, while conventional ovens are better for delicate baking and slow cooking.
Size and Capacity: How Do They Affect Baking?
The size and capacity of an oven play a crucial role in determining its suitability for home baking. A larger oven capacity is ideal for frequent baking or cooking for larger families, while a smaller oven may suffice for occasional baking.
Energy Efficiency Considerations
When choosing the best oven for home baking, energy efficiency considerations include the type of oven, insulation, oven size, preheating and usage habits, oven sealing, pan selection, energy-efficient alternatives, and maintenance.
Trusted Brands for Home Baking Ovens
Some of the top contenders for trusted brands in home baking ovens include LG, Samsung, GE, and Frigidaire. These brands offer a variety of ovens with different features, fuel types, and configurations to suit your baking needs.
Price Range of Top-Quality Home Baking Ovens
The price range for top-quality home baking ovens can vary significantly depending on the type, features, and brand. It's essential to research and compare different models to find the best oven that suits your needs and budget.
Installation and Maintenance of Home Baking Ovens
Installing and maintaining a home baking oven can be done by the homeowner, but it is important to follow proper guidelines and safety precautions. If you encounter any issues or are unsure about any aspect of oven installation or maintenance, it is always best to consult a professional for assistance.
In conclusion, choosing the best oven for home baking is a personal decision that depends on your unique needs and preferences. By considering the factors discussed in this guide, you can make an informed decision and find the perfect oven for your home baking needs. Happy baking!
Frequently Asked Questions
What are the benefits of a double oven?
A double oven provides more capacity and flexibility. You can cook two different dishes at different temperatures simultaneously. It's an excellent option for those who bake frequently or cook for large groups.
Are gas ovens good for baking?
Yes, gas ovens can also be good for baking, but it depends on the specific model and its features. While electric ovens are generally known for more even heat distribution, some high-quality gas ovens also offer excellent baking performance.
What is the average lifespan of an oven?
The average lifespan of an oven is typically around 10 to 15 years, depending on the brand, usage, and maintenance.
What is a self-cleaning oven?
A self-cleaning oven has a feature that allows it to heat up to a very high temperature to burn off food residue, reducing it to ash that can be easily wiped away. This eliminates the need for harsh chemical cleaners.
Does the color of the oven interior matter?
The color of the oven interior can impact heat absorption and reflection. Darker interiors can absorb more heat and might be better for browning food, while lighter interiors might reflect heat more evenly. However, the overall impact on cooking performance is usually minimal.