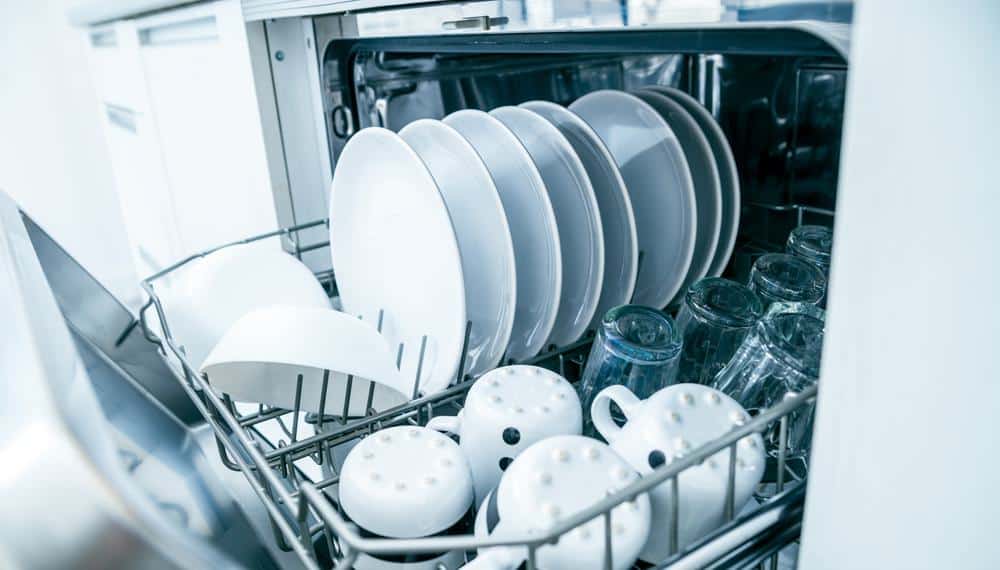 Maytag is a trusted brand known for its durable and efficient products. When it comes to dishwashers, Maytag offers a range of models equipped with innovative features and designed to meet various kitchen needs. But where can you buy these high-quality dishwashers? This comprehensive guide will answer that question and more.
Maytag dishwashers can be purchased from a variety of retailers. Top sellers include Best Buy, The Home Depot, Lowe's, and the official Maytag website. These retailers offer both online and in-store purchasing options, and some of them also provide delivery and installation services. Prices and availability may vary between retailers.
Top Retailers Selling Maytag Dishwashers
Several retailers sell Maytag dishwashers both in-store and online. Here are some of the top options:
Best Buy: Known for their extensive selection of electronics and appliances, Best Buy offers a variety of Maytag dishwashers. From the Maytag MDB8959SKZ to the MDB8959SKB, you can find a model that fits your needs and preferences.
The Home Depot: This home improvement giant has a wide array of Maytag dishwashers in their Appliances Department. You can opt for free shipping or in-store pickup depending on your preference.
Lowe's: Lowe's is another home improvement store where you can find Maytag dishwashers. They offer models like the MDB4949SKZ and MDB8959SKZ.
Maytag Website: You can purchase Maytag dishwashers directly from the manufacturer on the Maytag website. Buying directly from Maytag also includes professional in-home delivery for major appliance product purchases of $399 and above.
Unique Features of Maytag Dishwashers
Maytag dishwashers are not just any dishwasher; they come with several unique features that set them apart from the competition:
Dual Power Filtration: An industry-exclusive filtration system that combines 100% microfiltration and a 4-blade stainless steel chopper to filter out and dispose of any food in its path.
Third Level Rack: This design provides more loading space and cleaning power, accommodating mugs, bowls, and utensils.
Heated Dry: This feature reduces excess moisture, ensuring dishes come out dry and reducing the time needed for smaller loads.
PowerBlast Cycle: This powerful cycle combines heat and high pressure to scrub away even the toughest foods.
Leak Detect: This feature monitors water flow and activates the drain motor to stop leaks before they start.
Increased Upper Rack Height: This design accommodates bulky pots and pans.
Touch Controls: Smooth, tap-to-activate settings for quick and seamless access to powerful cleaning.
Fingerprint Resistant Stainless Steel: Easy-to-clean, fingerprint-resistant stainless steel exteriors that resist smudges and streaks.
10-Year Limited Parts Warranty: Maytag dishwashers are covered by a 10-year limited parts warranty on the racks, chopper blade, and stainless steel tub.
Pricing and Special Offers
The price of Maytag dishwashers can vary depending on the model and the retailer. For instance, the Maytag MDB8959SKZ is priced at $799.99 at Best Buy and $798.00 at Home Depot. Maytag also offers exclusive deals and discounts on their website, such as a $200 instant rebate at checkout with the purchase of three major appliances.
Warranty and Installation Services
Maytag offers a 10-year limited parts warranty on its appliances, which covers key components depending on the appliance. Retailers like Lowe's and Best Buy also offer additional warranty options or extended service plans. Moreover, when you buy a Maytag dishwasher directly from Maytag, you can add professional delivery and installation services at checkout. Other retailers like Lowe's and Best Buy also offer dishwasher installation services.
Customer Reviews and Feedback
Customer reviews for Maytag dishwashers are generally positive. Users praise their powerful yet gentle cleaning, well-designed interior, and quiet operation. However, some users have experienced issues with specific models, such as leaks and tight latches.
In conclusion, Maytag dishwashers can be purchased from a variety of retailers, both online and in-store. When choosing a retailer, consider factors such as price, availability, delivery, and installation services. With their unique features and positive customer feedback, Maytag dishwashers are a reliable option for your kitchen.
Frequently Asked Questions
What are the energy ratings of Maytag dishwashers?
All Maytag dishwashers are Energy Star certified, meaning they meet or exceed federal guidelines for energy efficiency.
Can I buy replacement parts for my Maytag dishwasher from the same retailers?
Yes, most of the retailers that sell Maytag dishwashers also sell replacement parts. You can also find parts directly from the Maytag website.
How often do Maytag dishwashers need to be serviced?
This can depend on usage and model, but generally, Maytag dishwashers are designed for durability and longevity. Regular maintenance, such as cleaning the filter, can help reduce the need for servicing.
Are there financing options available for Maytag dishwashers?
Yes, many retailers offer financing options for Maytag dishwashers. You can check with the individual retailer for their specific financing options and terms.
Do Maytag dishwashers come in different colors or finishes?
Yes, Maytag dishwashers come in a variety of finishes including white, black, and stainless steel. Some models also offer a fingerprint-resistant stainless steel finish.
What is the capacity of Maytag dishwashers?
The capacity of Maytag dishwashers can vary depending on the model. However, most models can accommodate 14 to 15 place settings.
What is the average lifespan of a Maytag dishwasher?
While the lifespan can depend on several factors including usage and maintenance, Maytag dishwashers are known for their durability and typically last between 10 to 15 years.