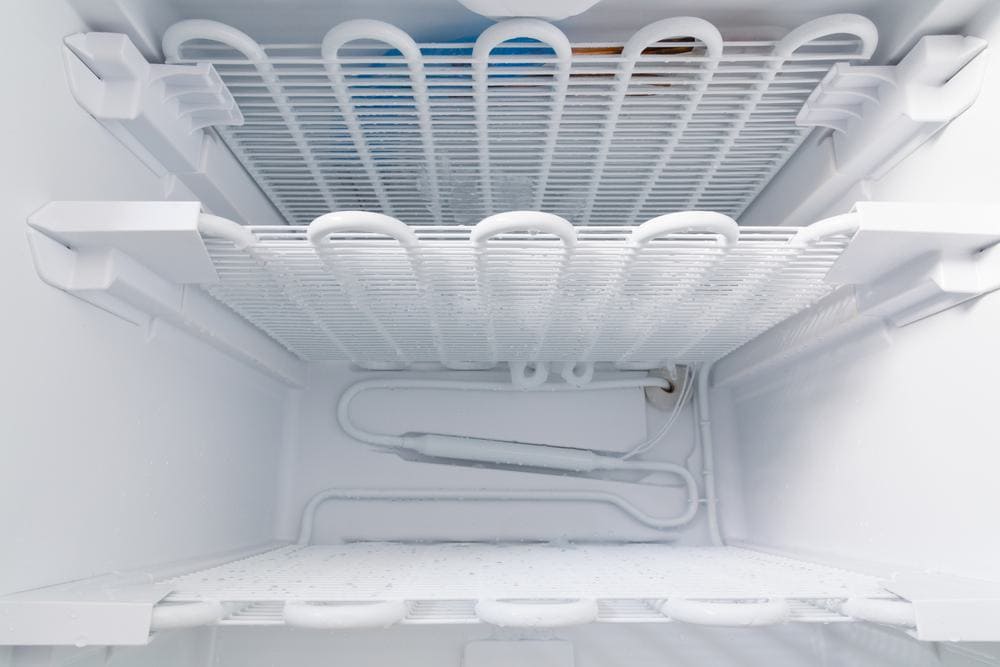 Whether you've recently purchased a Whirlpool refrigerator or have been using one for a while, understanding your warranty coverage is essential. This comprehensive guide will help you check your Whirlpool refrigerator warranty, understand what it covers, and how to claim it.
To check your Whirlpool refrigerator warranty, locate the model and serial number of your refrigerator, usually found on a label inside or on the back of the appliance. Visit the Whirlpool Consumer Portal, enter these numbers, and you'll be able to view your warranty information. Most Whirlpool refrigerators are covered under warranty for one year from the purchase date, with additional coverage for certain parts for an extra four years.
Locating the Model and Serial Number
Before you can check your warranty, you need to locate the model number and serial number of your Whirlpool refrigerator. These numbers are usually found on a label inside the refrigerator or on the back of the appliance.
To locate these numbers, follow these steps:
Open the refrigerator and freezer doors.
Look to the right or left inner walls, near the front and top of the compartment.
Locate the serial number plaque or sticker. It can be either a silvery plaque or a white sticker with the Whirlpool brand logo on it.
The model number and serial number will be labeled clearly on the left-hand side of the sticker, usually just under the Whirlpool brand logo.
Checking the Warranty Online
Once you have these numbers, you can check your warranty status online. Visit the Whirlpool Consumer Portal and enter your refrigerator's model and serial number to view the manufacturer warranty information.
Understanding Your Warranty Coverage
Most Whirlpool kitchen appliances, including refrigerators, are covered under warranty for one year from the date of purchase. This warranty covers factory-specified parts and repair labor to correct defects in materials or workmanship that existed when you purchased your appliance.
The warranty also covers certain parts, such as the sealed refrigeration system components (compressor, evaporator, etc.), for an additional four years (from the second through the fifth year). However, it's important to note that the warranty does not cover appliances used in commercial, non-residential, or multiple-family settings, in-home installation or instruction, or service to appliances damaged by improper installation.
Claiming Your Warranty
If you need to claim a warranty for your Whirlpool refrigerator, gather essential information such as the proof of purchase, the product's model number, and serial number. Then, contact Whirlpool's Customer Experience Center at 1-866-698-2538. Provide a comprehensive explanation of the issue you are facing with your appliance and any supplementary documentation or supporting evidence, such as photographs or videos, if relevant.
If the issue cannot be resolved remotely, Whirlpool may schedule a service appointment with an authorized technician. You can also visit their website for more support options, such as manuals, troubleshooting tips, and service scheduling.
Extending Your Warranty
To extend your Whirlpool refrigerator's warranty, you can purchase a Whirlpool Extended Service Plan within 30 days of your appliance purchase. These plans offer coverage for regular maintenance and repairs, with no deductible costs on covered repairs, service conducted by pre-qualified technicians, U.S.-based customer service, and factory-certified parts and technicians.
The cost of a Whirlpool Extended Service Plan varies depending on the appliance, its purchase price, and age. For example, a one-year plan for a two- to five-year-old refrigerator costs $101. You can also bundle multiple Whirlpool appliances for a 10% discount on your extended warranty plan.
Troubleshooting Common Issues
If you're experiencing issues with your Whirlpool refrigerator, you can try to troubleshoot them yourself before making a warranty claim. Check the temperature control settings, inspect the power supply, look for blockages in the airflow vents, clean the condenser coils, check the condenser and evaporator fan motors, inspect the door seal, and reset the refrigerator if necessary. Consult your user manual for specific troubleshooting tips for your model.
Understanding your Whirlpool refrigerator warranty can save you time, money, and stress. By knowing what your warranty covers, how to check it, and how to claim it, you can ensure that you're getting the most out of your Whirlpool appliance.
Frequently Asked Questions
What other appliances does Whirlpool manufacture?
Whirlpool manufactures a wide range of home appliances, including washing machines, dryers, dishwashers, ovens, ranges, microwaves, and air purifiers, among others.
Can I transfer my Whirlpool warranty if I sell the appliance?
Whirlpool's warranty is typically tied to the appliance, not the owner. Therefore, the warranty can usually be transferred to the new owner if the appliance is sold during the warranty period. However, it's always a good idea to confirm this with Whirlpool's customer service.
Does Whirlpool cover the cost of transportation for warranty service?
No, Whirlpool's warranty does not cover the cost of transportation for the appliance from your home to the service center. However, if the service is performed at your home, there should be no transportation charges.
Is the water filter covered under the Whirlpool refrigerator warranty?
No, consumable parts like water filters are not typically covered under the Whirlpool refrigerator warranty.
What should I do if I lost my proof of purchase and need to make a warranty claim?
If you've lost your proof of purchase, you should contact the retailer where you bought your appliance. They may be able to provide you with a copy of your receipt.