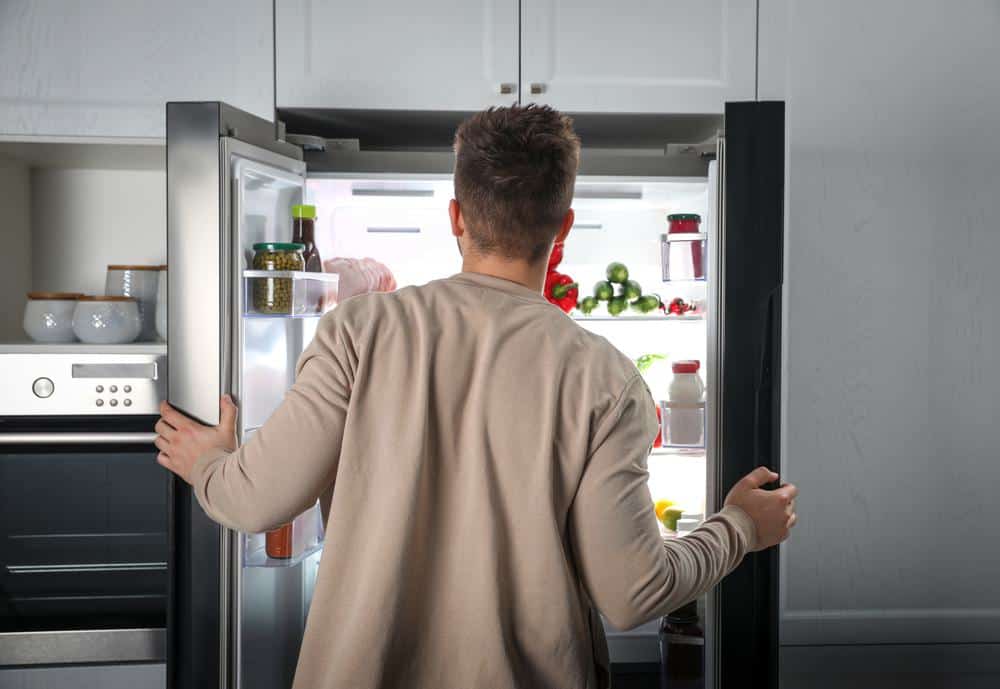 If you're searching for "Who Repairs Samsung Refrigerators Near Me?" you're in the right place. This comprehensive guide will walk you through the process of finding qualified, certified professionals to fix your Samsung refrigerator, common issues that might require repair, the cost of repairs, and much more.
You can find professionals who repair Samsung refrigerators near you by using resources like the Samsung Service Locator, Yelp, Angi, Sears Home Services, Thumbtack, and Mr. Appliance. These platforms allow you to find certified, reputable repair services in your local area. Always remember to check factors such as reputation, experience, licensing, and cost when choosing a repair service.
Where to Find Certified Professionals
Samsung Service Locator: Visit the official Samsung website's service locator page to find a location near you. You can also contact Samsung's customer support by texting SMSCARE to 62913 for 24/7 live support or call 1-800-SAMSUNG. Samsung Service Locator
Yelp: Search for "Samsung Appliance Repair" on Yelp to find top-rated repair services in your area. Yelp
Angi: Check out Angi's list of the best Samsung appliance repair companies near you. Angi
Sears Home Services: Sears Home Services offers Samsung appliance repair services. You can schedule a repair appointment online, and all Samsung appliance repairs are covered by a 90-day satisfaction guarantee. Sears Home Services
Thumbtack: Browse the definitive list of Samsung appliance repair services near your location on Thumbtack. You can read reviews and compare quotes from different technicians. Thumbtack
Mr. Appliance: Mr. Appliance provides Samsung appliance repair services, including refrigerator repair, at nearly 300 locations. You can find a local Mr. Appliance location near you for superior customer service and repair estimates. Mr. Appliance
Common Issues That Require Repair
Samsung refrigerators, like any other appliances, can experience various issues that may require professional repair. Some common problems include temperature fluctuations, dirty condenser coils, malfunctioning condenser or evaporator fan motors, ice maker issues, water leaks, and unusual noises.
Cost of Repairs
The cost of Samsung refrigerator repairs can vary depending on the issue and location. On average, refrigerator repair costs range between $40 and $1,000, with the national average at $350. The average hourly cost for appliance repair technicians is $65, but this can range from $40 to $95. For Samsung appliances specifically, the average cost range for repairs is between $150 and $400.
What to Consider When Choosing a Repair Service
When choosing a repair service for your Samsung refrigerator, consider factors such as reputation, experience, licensing and certification, cost, warranty, availability, use of genuine parts, and technician training.
Scheduling a Repair
Scheduling a repair for your Samsung refrigerator is simple. Visit the Samsung support website or contact Samsung support to provide the model number and a description of the issue you're experiencing. Samsung support will help you diagnose the problem and determine if a repair is needed. If a repair is required, Samsung will help you schedule a service appointment.
In conclusion, finding a repair service for your Samsung refrigerator doesn't have to be a daunting task. Use the resources provided above to locate a certified professional near you, understand the common issues that might require repair, know the costs involved, and learn how to schedule a repair. With this information, you can confidently navigate the repair process and ensure your Samsung refrigerator is in good hands.
Frequently Asked Questions
What does a Samsung refrigerator warranty cover?
A Samsung refrigerator warranty typically covers parts and labor for a period of one year from the date of original purchase. Some parts may have extended coverage. For example, the refrigerator's compressor, evaporator, condenser, drier, and connecting tubing are often covered for five years.
Can I perform my own repairs on my Samsung refrigerator?
While it's possible to perform some minor repairs, it's generally recommended to hire a certified professional for Samsung refrigerator repairs. Doing repairs yourself without the proper training or tools can lead to further damage or void your warranty.
How long does a Samsung refrigerator repair usually take?
The duration of a Samsung refrigerator repair depends on the complexity of the issue and the availability of parts. However, most repairs can be completed in one to two hours.
How can I maintain my Samsung refrigerator to avoid frequent repairs?
Regular maintenance can help avoid frequent repairs. This includes cleaning the condenser coils, checking the door seals, defrosting the freezer if necessary, and keeping the temperature settings at the recommended levels.
What should I do if my Samsung refrigerator is under warranty and needs repair?
If your Samsung refrigerator is under warranty and needs repair, you should contact Samsung support directly. Provide them with the model number and a description of the issue. They will guide you through the next steps, which may include scheduling a service appointment with a certified technician.