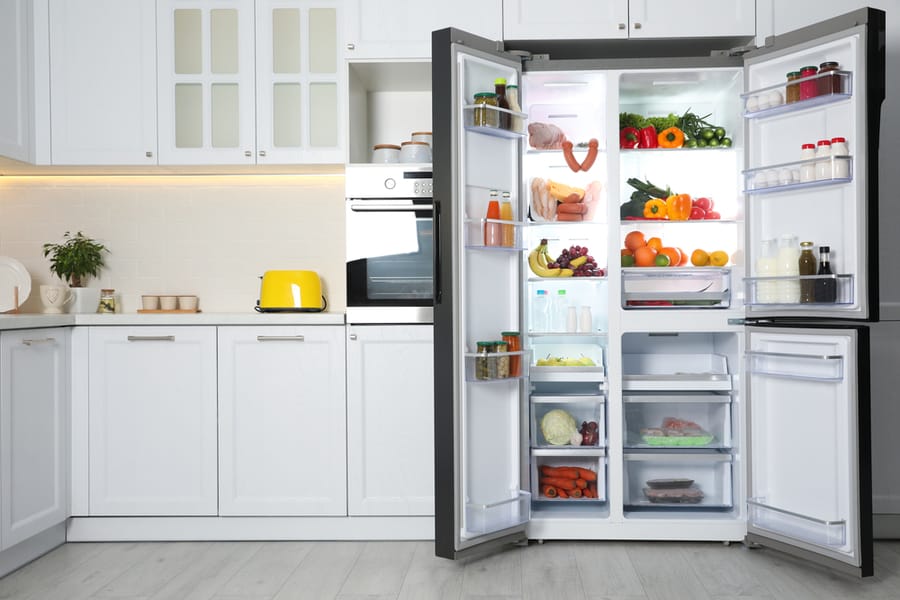 Westinghouse fridges are one of the market's most reliable and efficient fridges. They are famous for their durability and high performance. However, like every other appliance, they can malfunction and perform inefficiently.
If you notice the food in your fridge is getting spoilt quickly, along with an odor, it indicates the fridge has malfunctioned. Another common sign of inefficiency is excessive condensation on food packaging or a lukewarm interior temperature.
The best thing is to Know why your Westinghouse fridge isn't cooling well and determine its quick fixes.
There are several causes why Westinghouse refrigerators don't cool.
The most common ones are:
Dirty condenser coils.
Poor ventilation.
Improper installation.
Faulty gasket seals.
Are you sick and tired of throwing spoiled food? Read further as we uncover ten reasons your Westinghouse fridge isn't cooling properly and its easy solutions.
10 Reasons Why Your Westinghouse Fridge Isn't Cooling
Nothing is more problematic than dealing with a malfunctioned refrigerator. You have to worry about the perishable food items and the odor they start emitting.
Before panicking and calling an expert, read further to know the possible reasons and their quick fixes.
1. Dirty Condenser Coils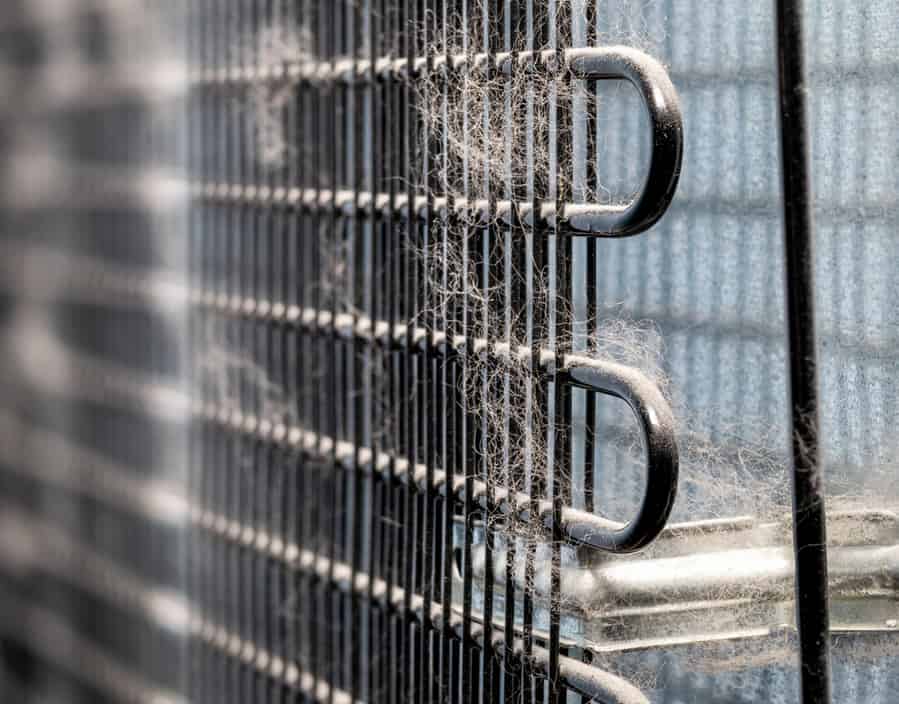 Condenser coils are placed under the refrigerator. They help dissipate heat as the refrigerant passes through them. However, with time due to the accumulation of dirt and debris, the coils can get dirty, resulting in inefficient fridge performance.
If the condenser coils have a lot of dirt, they won't work efficiently, and your fridge won't cool down.
What To Do
If you suspect dirty condenser coils, cleaning them or calling an expert is recommended.
2. Faulty Condenser Fan Motor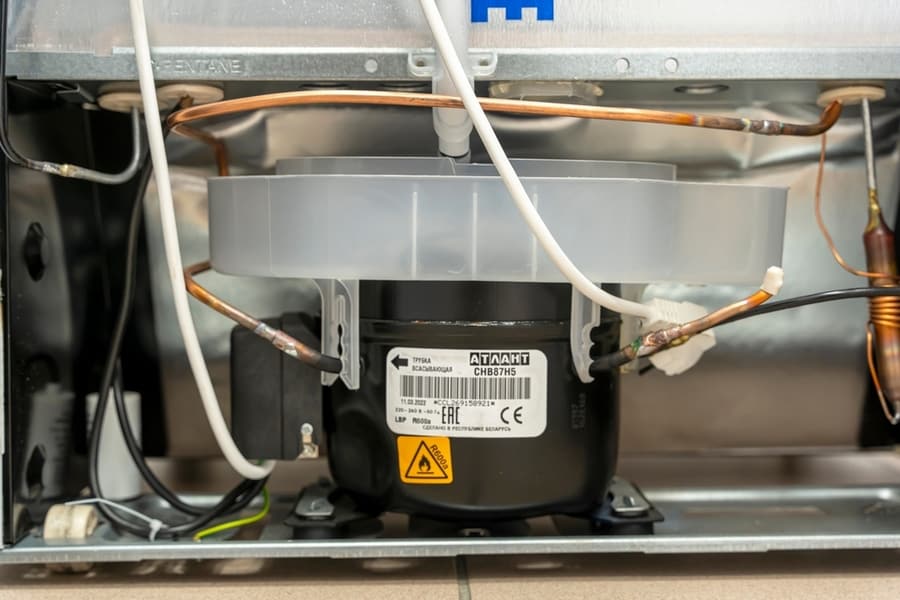 A condenser fan is an essential fridge component that brings out the cool air from the condenser coils and circulates it around your refrigerator.
If the fan isn't working properly, it won't circulate the air evenly, resulting in poor cooling.
What To Do
First, inspect the fan blades and manually move them to check if they are moving correctly. If they are stuck, it indicates that the fan blades have a foreign object obstructing their movement. Gently clean the blades.
If you cannot find any apparent fault, it indicates a faulty motor. You can easily replace the fan motor to get things working.
3. Incorrect Thermostat Settings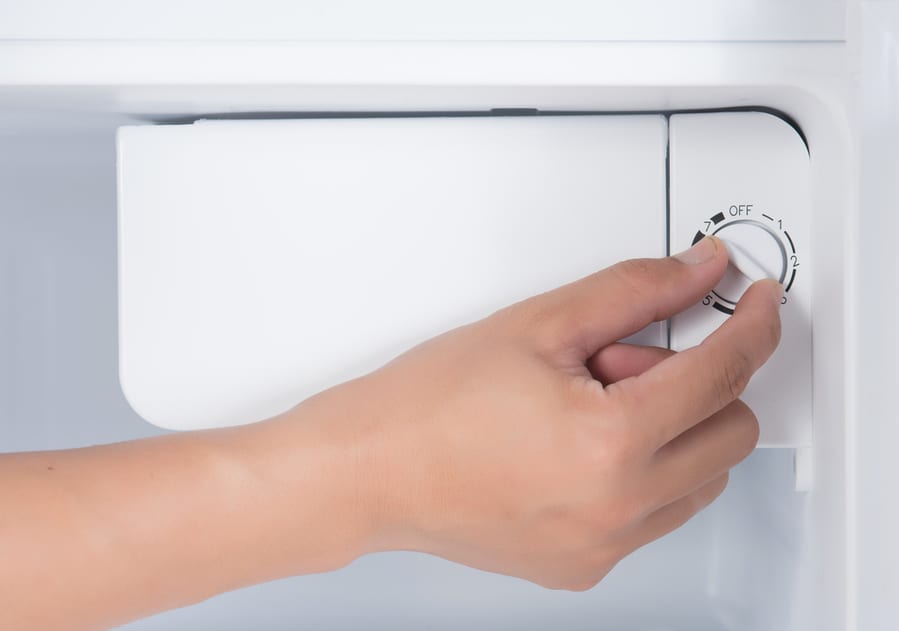 If you have small children at home, they can easily change the thermostat settings causing an inefficient fridge performance. The thermostat can also move accidentally while placing food inside the refrigerator.
What To Do
If your fridge isn't cooling well, check the thermostat and adjust the temperature between 32F-40F.
4. Fridge Is Unplugged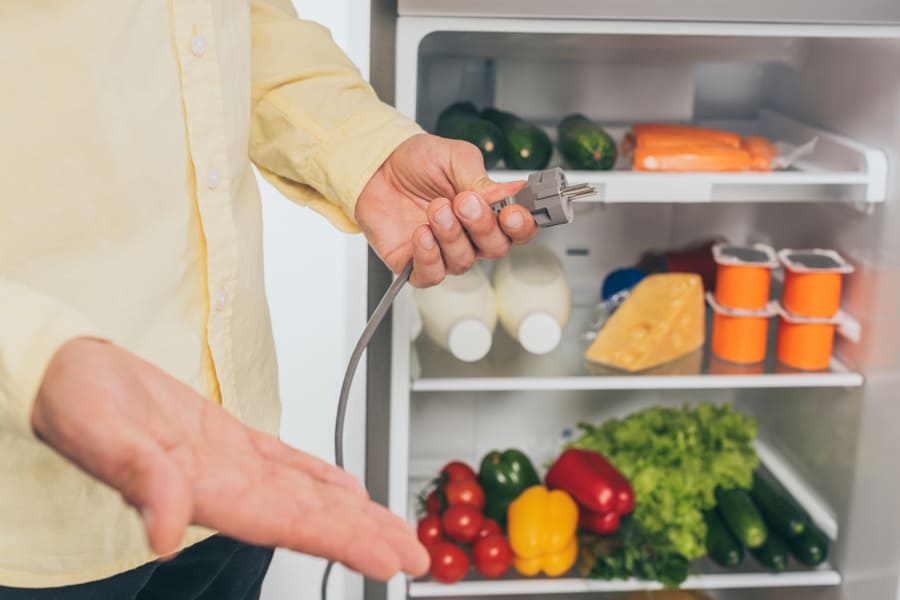 It sounds like a basic reason, but it is a valid one. So often, we start digging into more severe issues rather than ignoring the basics.
It is a good practice to check your refrigerator's plug, circuit break, and fuse before doing anything else to ensure there is no incoming power problem.
What To Do
Ensure the plug is tightly placed into the electrical outlet and supplies the power accurately.
If you suspect a faulty circuit breaker or a fuse, immediately replace it to keep your Westinghouse refrigerator working effortlessly.
5. Damaged Start Relay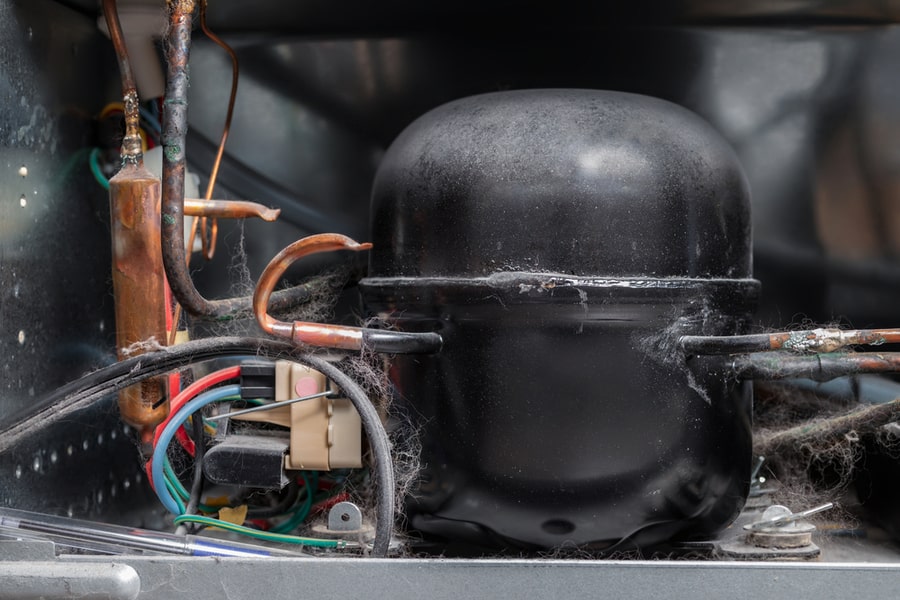 A start relay is an essential component that helps in starting the compressor. If it is faulty, it won't work with a start winding, and your compressor won't run at all, resulting in poor performance.
What To Do
To check if the start relay is the main culprit, use a multimeter and check the continuity between the run and start terminal socket.
If the multimeter doesn't show continuity, it is time to replace the relay.
6. Improper Food Organization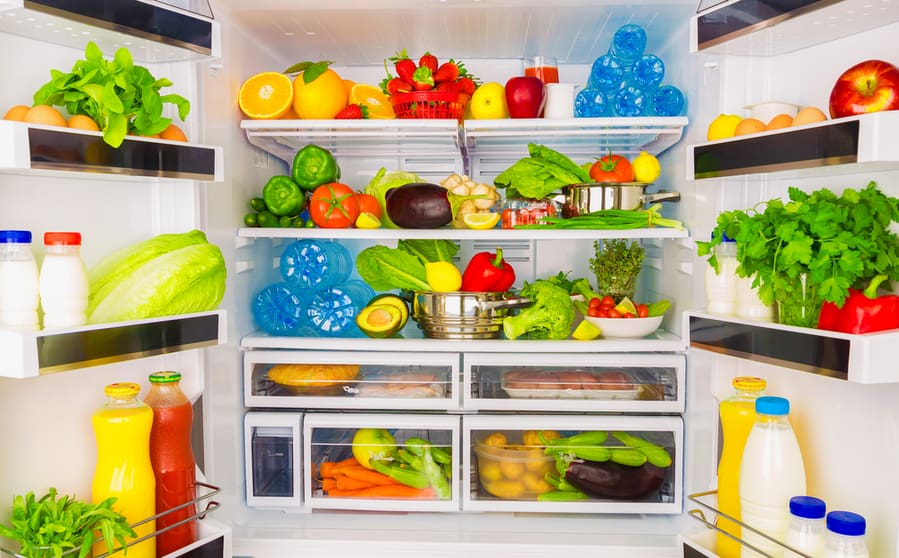 Improperly placing food items inside the refrigerator is another critical reason for not cooling. Ensure you do not stuff your fridge too much, hindering airflow.
Avoid placing hot food items directly into the refrigerator, which can also affect performance.
What To Do
As mentioned above, minor changes in food placement can help you get better airflow and maintain optimal fridge temperature.
7. Broken Gasket on the Door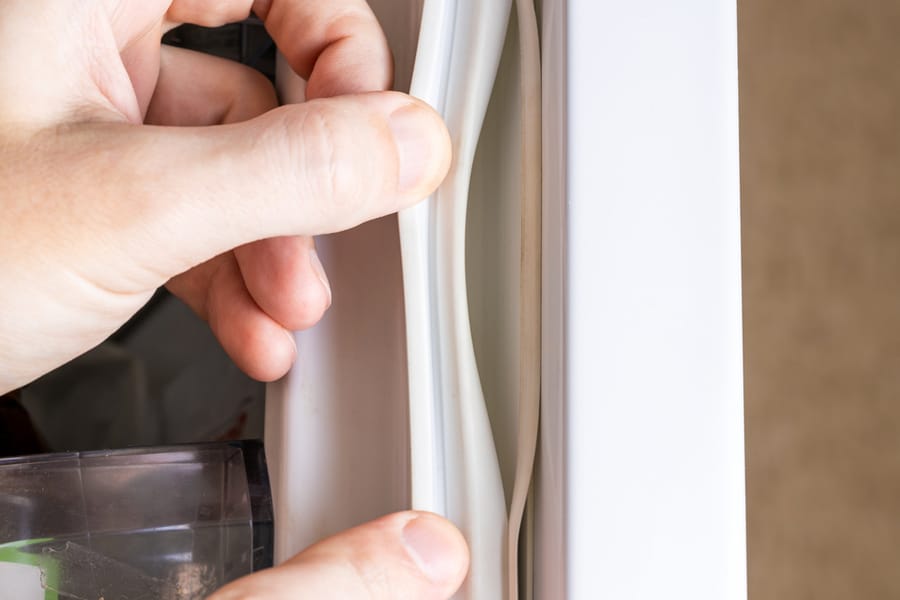 A door gasket is a rubber lining around the refrigerator to keep the airflow accurate. The gasket is sealed properly, ensuring the cold air inside stays in while the outside air stays out. Unfortunately, with time the door seal can get brittle and eventually break.
If your refrigerator is not maintaining the desired temperature, the door seal is likely broken, allowing the cold to escape.
What To Do
Do the dollar bill test to check whether your door gasket is the culprit. Place a dollar bill hallway in the door and close it. If you feel resistance when you pull the bill out, the seal is in perfect condition. If the bill slips out easily, it is time to replace the gasket.
You can call an expert to replace the rubber lining around the equipment to keep it working correctly.
8. Unlevel Installation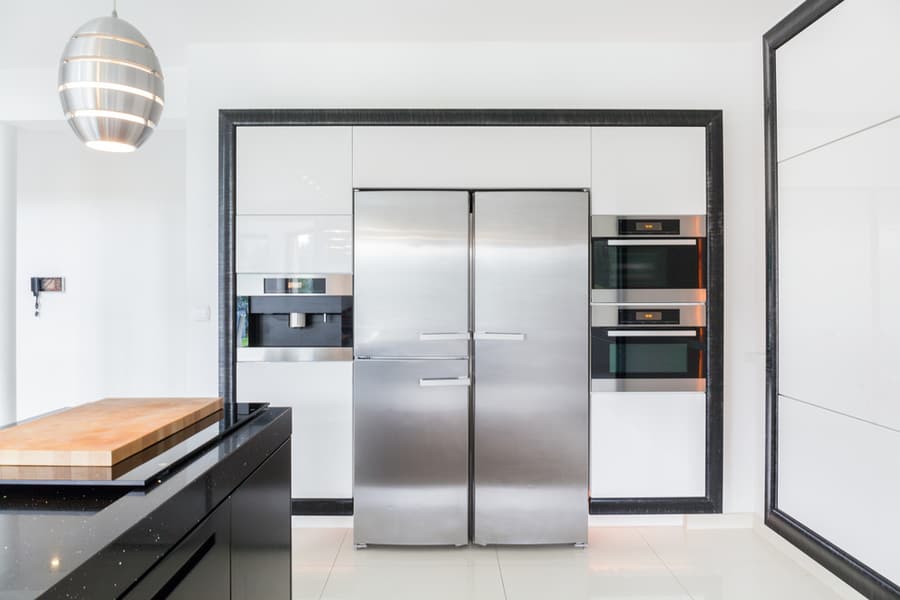 Every appliance requires a leveled surface to perform the best. For example, if your refrigerator isn't installed properly, it will never perform well as the door won't shut tightly, allowing maximum cold air to escape.
What To Do
Use shims or a supporting base to get a perfect balance.
9. Faulty Temperature Control Board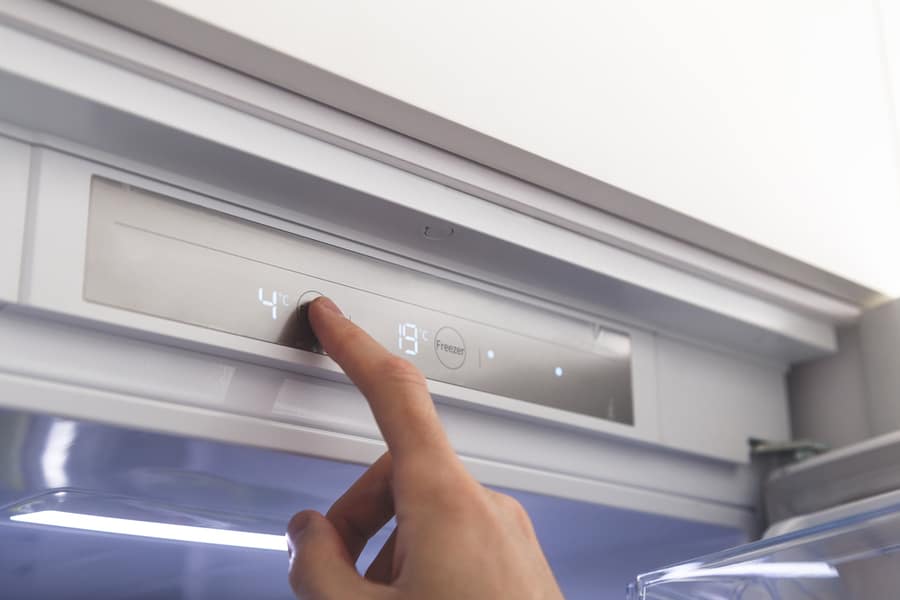 The temperature control board is a crucial component of Westinghouse refrigerators, providing voltage for fan motors and compressors.
If your temperature control board is faulty, it won't provide the required voltage resulting in inefficient cooling.
What To Do
If you have checked all other possible reasons but have no use, try calling an expert to check your refrigerator.
If a faulty temperature control board is the problem, try replacing it with a new one.
10. Lack of Refrigerant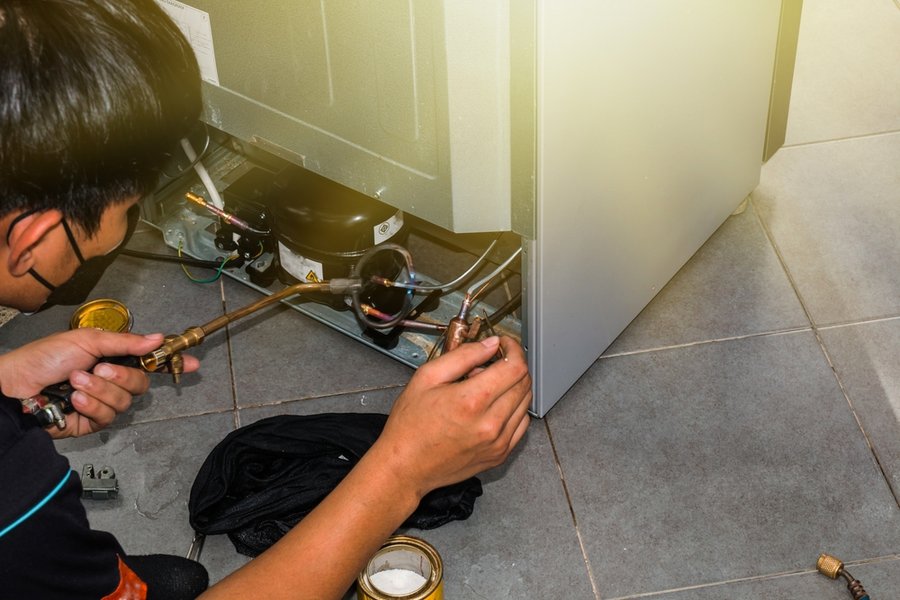 Refrigerant is essential in a refrigerator as it helps dissipate heat from the air. Initially, a fridge can have adequate refrigerant that gets the job done effortlessly.
However, after prolonged use, the refrigerant decreases, causing cooling issues.
Takeaway
Westinghouse refrigerators are sturdy and durable; however, minor issues can affect their performance.
Now that you know the common reasons, you can easily solve the issue without getting panicked.