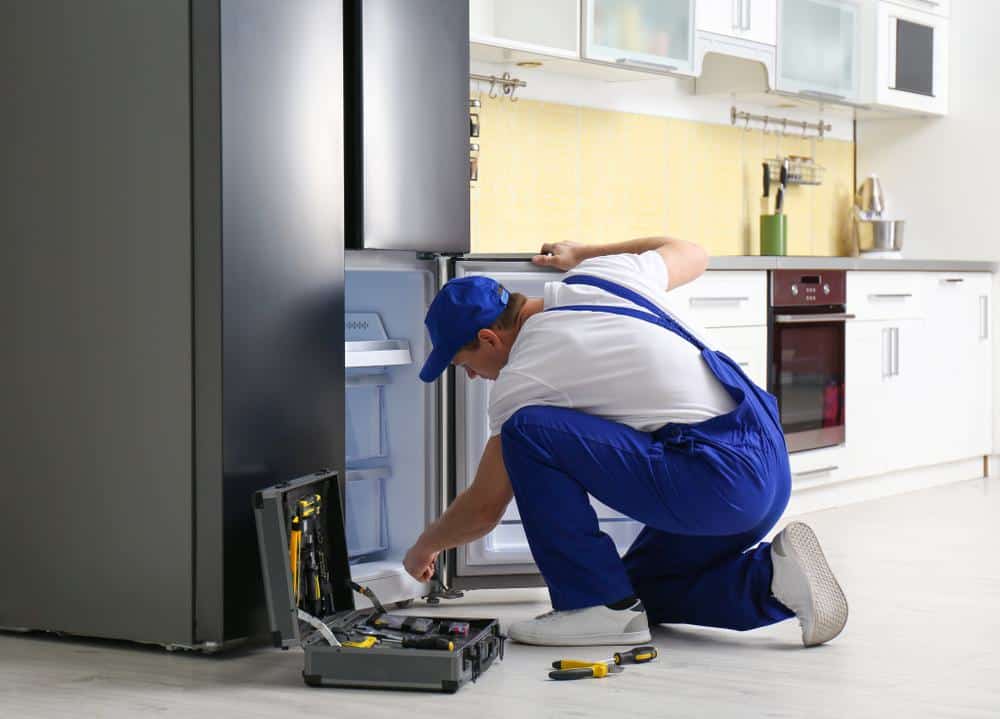 In the modern era of online shopping, the purchase of large appliances like refrigerators has become increasingly convenient. However, a common question that arises is – "Who delivers refrigerators?" This comprehensive guide will provide an in-depth look at the various companies and services that provide refrigerator delivery, their costs, delivery policies, and much more.
Major retailers such as Best Buy, GoShare, Home Depot, Dolly, Wayfair, Lowe's, and Amazon offer refrigerator delivery services. Additionally, many local or regional stores with their own delivery and service teams can deliver refrigerators. The cost, delivery time, and policies vary among these providers, so it's best to check with the specific retailer for the most accurate information.
Major Retailers Offering Refrigerator Delivery Services
Several major retailers offer refrigerator delivery services. These include:
Best Buy: Renowned for its appliance delivery, installation, protection, and repair services, Best Buy also offers haul-away and recycling of old appliances.
GoShare: GoShare is a nationwide service that specializes in appliance delivery, partnering with numerous businesses to meet their appliance delivery needs.
Home Depot: Home Depot provides appliance delivery and installation services for a variety of appliances, including refrigerators.
Dolly: Dolly is a platform that connects customers with local truck owners for same-day appliance delivery.
Wayfair: Wayfair, while not explicitly stating, is listed as one of the best places to buy a refrigerator, implying that they offer delivery services.
Lowe's: Lowe's offers free local delivery on any major appliance priced at $396 or more and provides installation and haul-away services.
Amazon: Amazon provides delivery services for large appliances, including refrigerators, from select brands.
Remember, independent local or regional stores with their own delivery and service teams can also be a great option for purchasing and delivering appliances.
Costs Associated with Refrigerator Delivery
The costs associated with refrigerator delivery vary among retailers. For example, Best Buy offers appliance delivery included with a professional installation service costing $199.99. They also provide haul-away and recycling services for your old item at $59.99 when a replacement is purchased.
Home Depot charges a $59 delivery fee for appliance purchases below $396. Meanwhile, Lowe's offers free local delivery on any major appliance priced at $396 or more, and for appliances costing less than $396, Lowe's charges a $79 delivery fee per order.
It's crucial to check with the retailer for the most up-to-date information on delivery fees and services, as these costs may vary depending on your location and specific delivery requirements.
Delivery Policies to Keep in Mind
When shopping online for a refrigerator, customers should be aware of the delivery policies. Key factors include understanding the shipping options and costs, delivery time, order placement deadline, delivery restrictions, tracking information, and return and refund policies. Clear communication about these delivery policies can help customers make informed decisions and avoid potential issues related to shipping and delivery.
The Delivery Process
The delivery process for refrigerators typically involves several steps: preparation, delivery, installation, and removal of the old appliance. It's essential to inspect the new refrigerator to ensure it's in good condition and functioning correctly upon delivery.
Installation Services
Most major retailers offer installation services along with delivery. These include Amazon, Best Buy, Home Depot, Lowe's, and Walmart. The availability of these services may vary depending on the specific product and your location.
Delivery Safety Precautions
To ensure the safe delivery of a refrigerator, companies take several precautions. These include proper training and preparation, packaging and wrapping, safe transport, temperature control, clear communication, professional in-home delivery service, installation and removal, use of safety equipment, and clean and sanitized appliances.
Delivery Location Restrictions
There may be restrictions on the locations that retailers deliver to, depending on various factors such as legal requirements, shipping costs, and logistical challenges. Retailers should clearly communicate any delivery restrictions to their customers.
Delivery Time
The time it takes from purchase to delivery depends on various factors. More than 40% of U.S. consumers expect their online delivery to take two to three days. However, these figures may vary depending on the specific retailer and shipping options chosen by the customer.
Delivery Tracking
Customers can track their delivery through order tracking tools like ShipBob, ShipStation, or AfterShip, or by using the tracking number and a link to the carrier's website provided by the retailer.
Handling Delivery Issues
If customers encounter issues with their delivered refrigerator, they should inspect the refrigerator thoroughly upon delivery, contact the retailer or manufacturer's customer service immediately, check the warranty or return policy, schedule a service appointment with a qualified technician if necessary, and file a complaint with a consumer protection agency if needed.
Choosing the Right Size Refrigerator
When choosing the right size refrigerator for your home, consider your family size, available space, and preferred refrigerator style. You'll need 4-6 cubic feet of refrigerator space per person in your household, and you should measure the width, height, and depth of the space where you'll place the refrigerator.
In conclusion, various companies and services offer refrigerator delivery, each with their own policies, costs, and delivery times. By considering all these factors, you can make an informed decision and choose the right service for your needs.
Frequently Asked Questions
What other factors should I consider when choosing a refrigerator?
Apart from size, you should also consider the refrigerator's energy efficiency, features (like adjustable shelves, ice maker, water dispenser), style (top freezer, bottom freezer, side-by-side, French door), finish (stainless steel, black, white), and brand reputation.
How can I prepare my home for refrigerator delivery?
Before your refrigerator is delivered, ensure there is a clear path for delivery, measure the doorway and hallway widths to make sure the refrigerator can fit through, remove any obstacles, and make sure there is an electrical outlet near the place where the refrigerator will be installed.
What should I do if the refrigerator I received is defective?
If your refrigerator is defective upon delivery, you should refuse the delivery, document the issue, and contact the retailer immediately to arrange for a replacement or refund.
Can I install a refrigerator myself?
While it's possible to install a refrigerator yourself, it's generally recommended to use professional installation services, especially for complex installations. This ensures the refrigerator is installed correctly and safely, and it may be required for warranty purposes.
How can I dispose of my old refrigerator?
Many retailers offer haul-away services for your old refrigerator when they deliver the new one. Alternatively, you can contact your local waste disposal service to see if they offer appliance recycling, or donate it if it's still in good working condition.