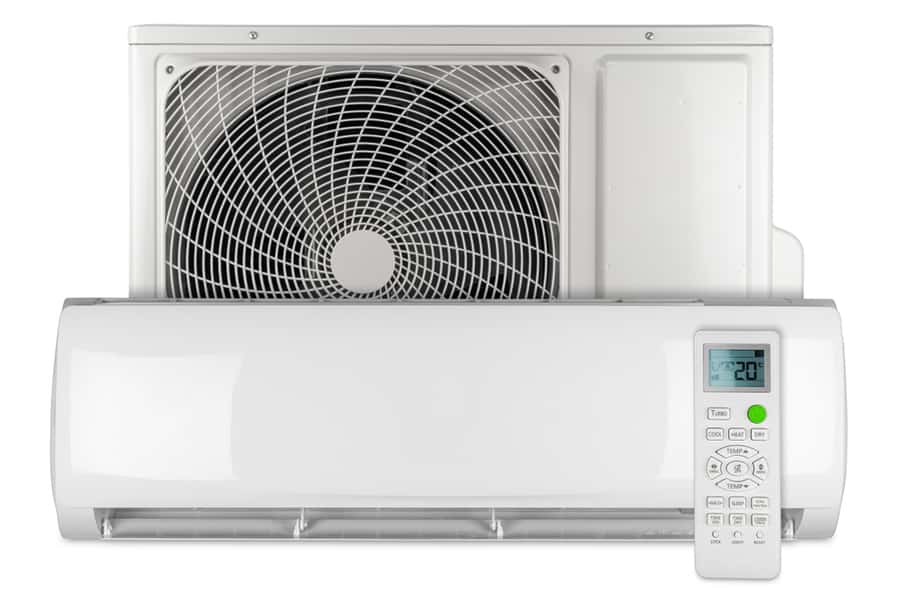 Do you ever wonder what part of an air conditioner makes the difference between all ACs? It is a motor race.
An inverter air conditioner uses a motor that its circuit can handle to align with the desired output, and as a result, it saves electricity and works efficiently.
Recently, many people have been switching from non-inverter air conditioners to inverter AC because of massive benefits, including modern integration of technology, better power supply, longer life span, better environmental health, etc.
Although an inverter air conditioner is slightly more pricy than a non-inverter system, it is definitely worth the money, and you have to spend less on repairs, and it works longer too.
Take a look at some other benefits it offers its users:
Quick Cooling and Heating system
Better Compressor Health
Extended Warranty Period
Meets the Modern Demands
Safer for the Environment
Saves the Pocket Through Energy-Efficiency
Efficient Power Control
Flexible Space Coverage
Noise Cancellation
When choosing the right AC system for your house, many factors should be considered. An inverter system offers many benefits that will incline you toward them instead of the non-inverter one. Let's dig deeper into some of these benefits to help you decide.
9 Reasons Why To Choose an Inverter Air Conditioner
Let's look at the reasons that give inverter systems an edge over other systems without further ado:
1. Quick Cooling and Heating System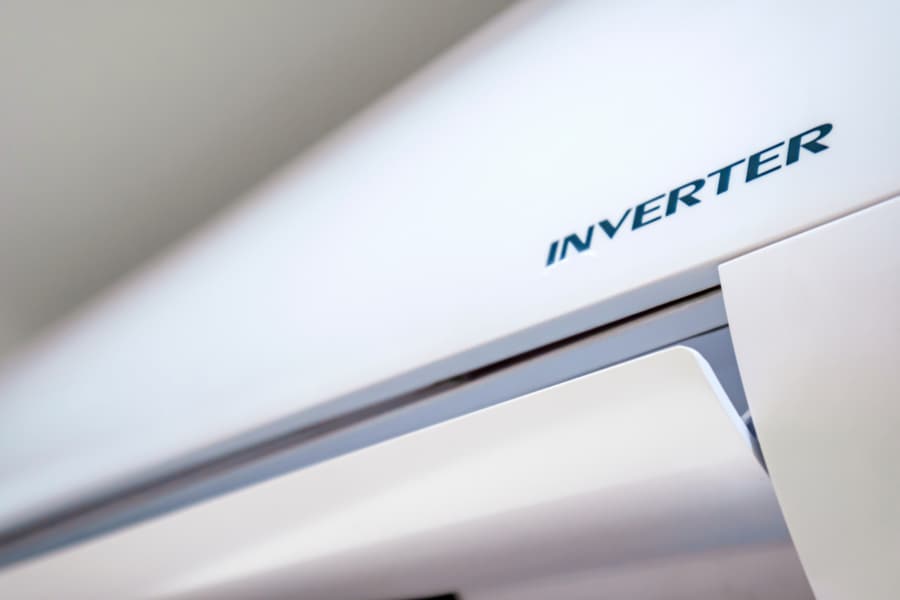 Although an inverter runs slowly because of lesser electricity intake, it is steady. Unlike other air conditioners, the compressor suddenly trips off due to work, turns off for a while, and then starts again.
An inverter AC keeps a steady pace and does not go off. This gives better cooling and heating effect. As a result, keeping the temperature maintained for a longer duration.
When the motor goes off in the middle of the process, it reverses at least 25% of the maintained temperature and then works for extra minutes to bring it back. Your energy meters won't like it.
2. Better Compressor Health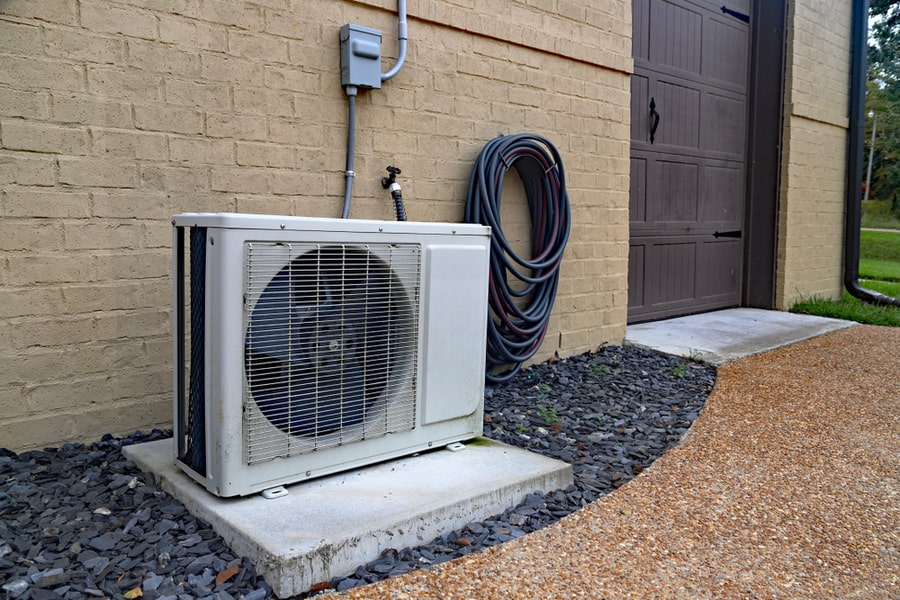 Your compressor slows down before it reaches a point where it has to exert more energy than its capacity, and that saves it from getting worn out early.
Proper control of the power supply to the compressor also saves it from any power trips or fusion of wires.
It also protects the compressor from overheating problems, so your compressor provides an enhanced cooling effect.
3. Extended Warranty Period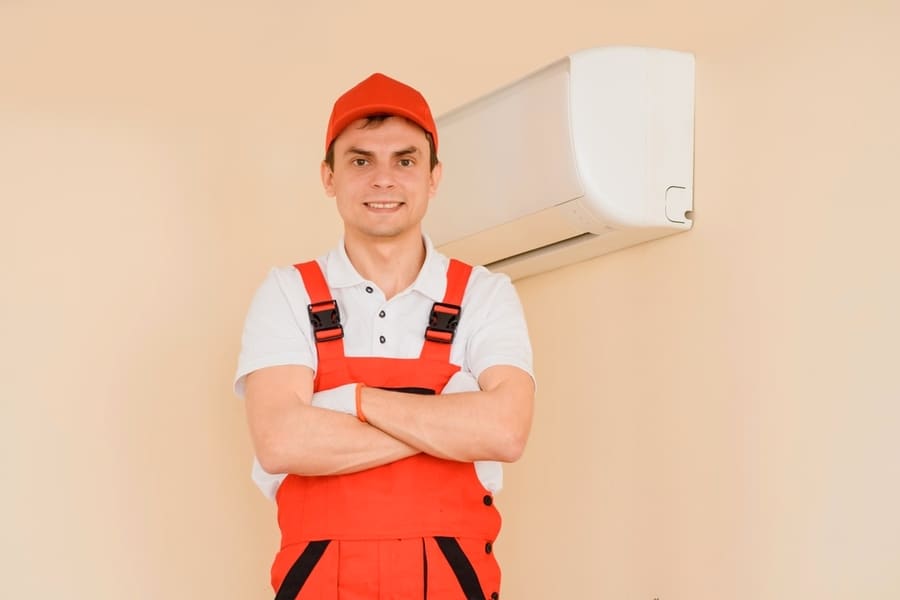 Usually, the average life of a normal air conditioner is about ten to eleven years, but an inverter AC can go up to fifteen years.
Due to its health-conscious designed machinery and features, you will also have to face fewer repair issues or spend any maintenance costs.
4. Meets the Modern Demands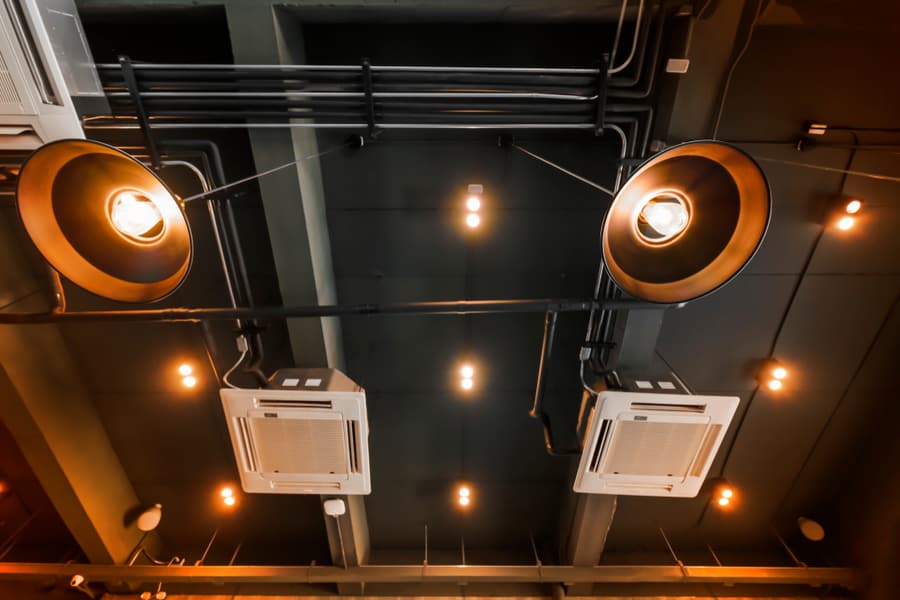 Whenever a user decides to buy a new AC, they are usually recommended to get an air conditioner that is an inverter.
Because it allows the user full control over all the features, including power levels, cooling or heating cycles, voltage usage, sleep-wake duration, etc.
You can easily operate it through your phone even when you are away and get notified if there is any unplanned change that might occur.
5. Safer for the Environment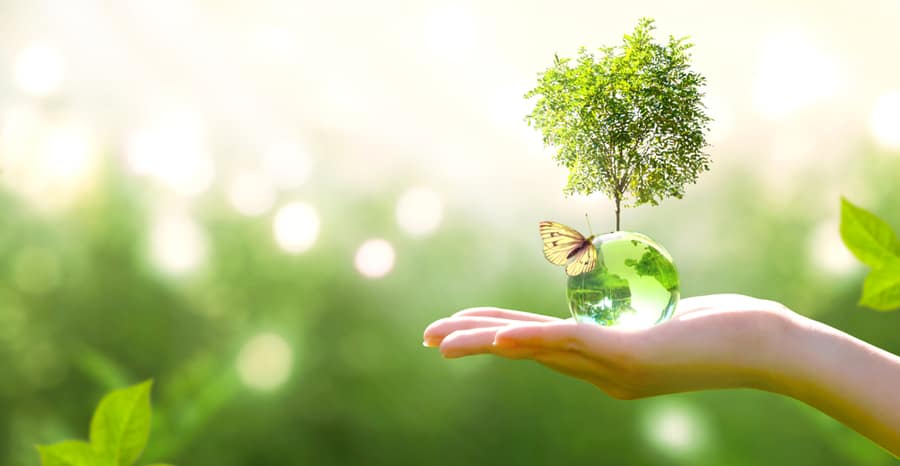 An inverter requires fewer amounts of refrigerant and other chemicals for maintenance. As a result, it gives out less harmful gases, which is why it is called echo friendly system.
Other air conditioners consistently work at full power, generating more excretory gasses. This cooling system reduces waste gas outflow while keeping the temperature steady.
6. Saves the Pocket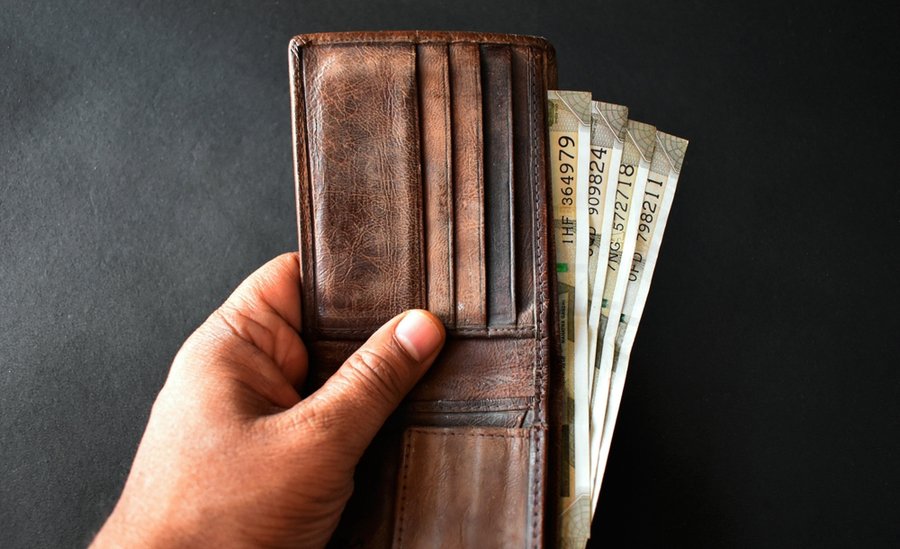 Due to less consumption of electricity and a lower rate of machinery operation, there is also a drastic decrease in electricity bills.
The yearly saving of voltage consumption can light up two light bulbs instead.
You can control your voltage usage through its settings, and it will manage to provide cooling according to that set limit, and there will be less wastage of electricity.
7. Efficient Power Control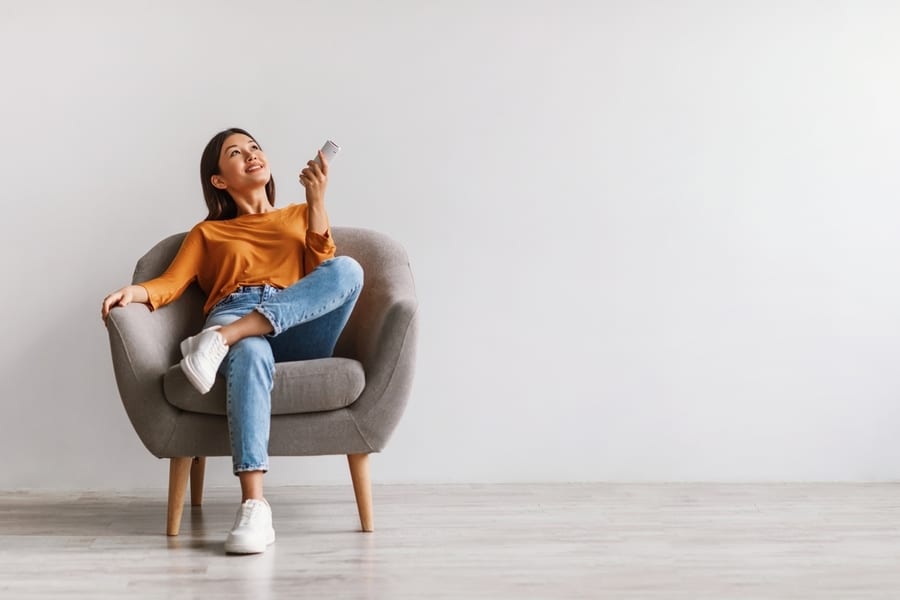 To save the battery and circuit from sudden increased and decreased flow of voltage, there is a power control center. It brings the coming electricity to the same level as set and used by the system.
This saves the battery health and overall efficiency of an air conditioner.
8. Flexible Space Coverage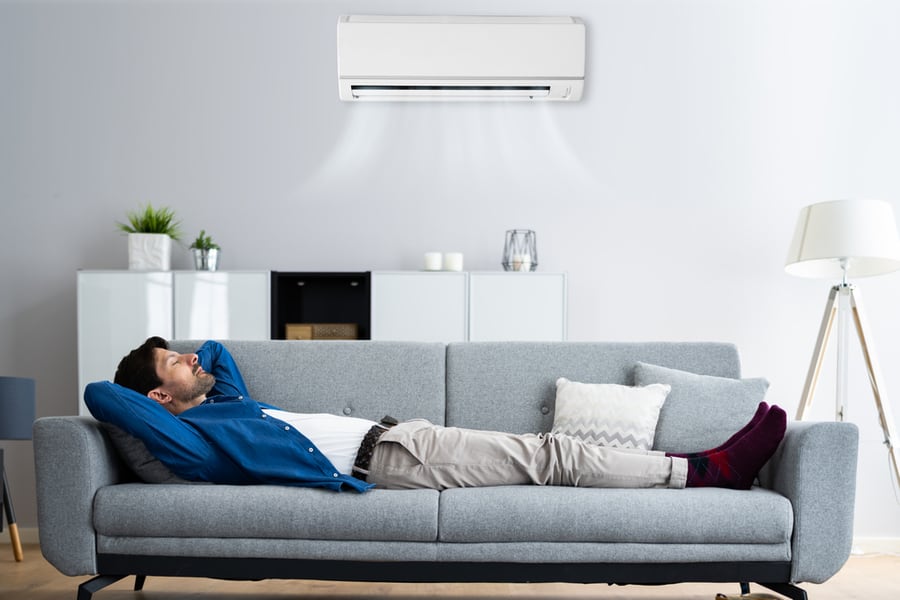 An inverter air conditioner can cover larger spaces with the same voltage you might use for a room. Its compressor is designed to enhance the cooling/ heating by consistently repeating cycles or enhancing fan work.
Due to the slow working of the compressor, more energy is saved when the user needs to change the temperature of a larger space.
9. Noise Cancellation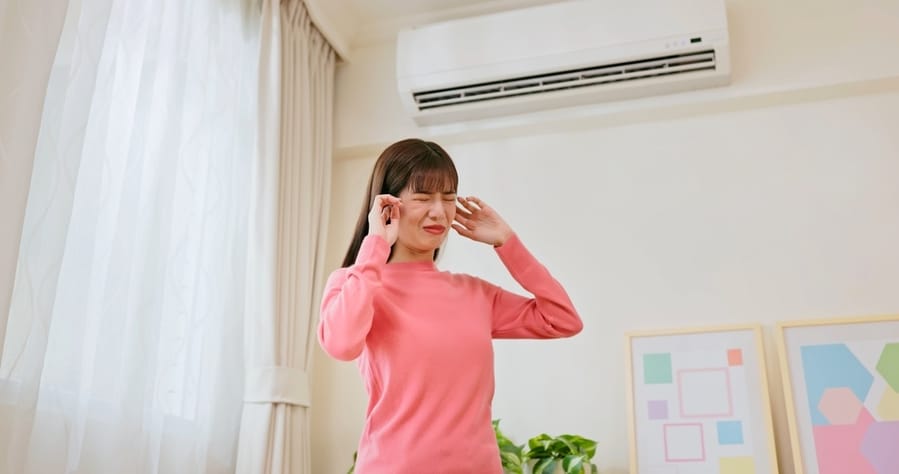 Since an inverter uses less power supply and runs slower than other air conditioners, it also makes less noise even when it is closer to its expiry year.
It also uses a noise canceling apparatus to lower that buzzing sound, providing a more comfortable enjoinment. It also has a sleep mode during which there is a special noise control and other changes.
Takeaway
The main concept of an inverter is to save extra power usage by detecting the temperature change and lowering the motor speed accordingly.
Although it is a little expensive, if you compare the benefit-loss ratio of an inverter and a non-inverter, you will know you have made a good choice because it saves your electricity, saves the environment, provides better temperature management, better control panels, maintains the health of your compressor and is more user friendly in a lot of other ways.
Frequently Asked Questions
What Are Some Major Benefits and Drawbacks of an Inverter and a Non-Inverter Air Conditioner?
An inverter air conditioner works longer, offers more cost-effectiveness, is a comparatively expensive but efficient compressor, and has smart control options.
On the other hand, a non-inverter is cheaper, has a lesser life span, has frequent compressor issues, and is not very eco-friendly.
How Does an Inverter Design Prolong the Health of My AC?
An inverter air conditioner saves the extra workload of a continuously running compressor motor by slowing it down when the desired temperature is achieved. It also manages the power inlet more efficiently.