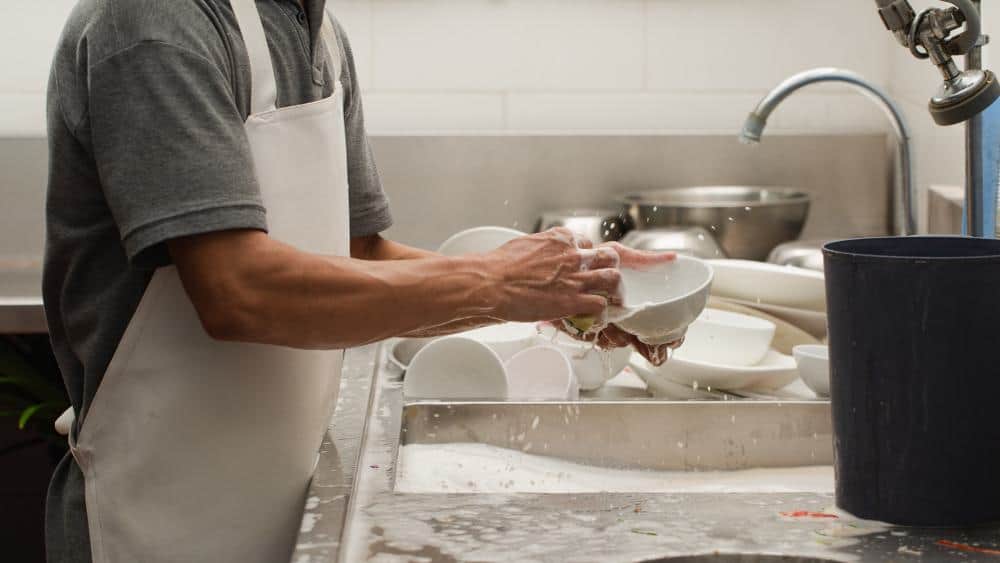 In the age of smart homes and Internet of Things (IoT), it's no surprise that even our kitchen appliances have joined the digital revolution. One such innovation is the WiFi-enabled Bosch dishwasher, a smart appliance designed to make dishwashing more convenient than ever. This guide will provide an in-depth explanation on how to connect a Bosch dishwasher to WiFi.
To connect a Bosch dishwasher to WiFi, you need to download the Home Connect app on your smartphone or tablet and create an account. Open the app, click on "Add Appliance", and scan the QR code on your dishwasher. Follow the steps in the app to activate Home Connect on your appliance. Then, enter your private WiFi password and wait for confirmation that your dishwasher is connected to your home network.
Prerequisites
Before we get started, there are a few things you need:
A Bosch dishwasher compatible with Home Connect.
A compatible smartphone or tablet with the Home Connect app installed. The app is available for both iOS and Android devices.
A stable and encrypted Wi-Fi network with WPA2 security level.
A Wi-Fi router compatible with IEEE 802.11 a, b, g, and n network modes.
A Home Connect account, which you can create within the app.
Connecting Your Bosch Dishwasher to WiFi
Step 1: Download the Home Connect App
You'll first need to download the Home Connect app from the Apple App Store or Google Play Store. After downloading, create a user account. You'll receive an email with a validation link. Click on the link and confirm the registration. After validating your registration, sign in to the Home Connect app.
Step 2: Add Your Appliance
Open the Home Connect app and click on "Add Appliance" to start the process. You'll be prompted to scan the QR code located on your dishwasher. If you're using a mobile device, you can click the link provided instead of scanning the code.
Step 3: Activate Home Connect
Follow the steps shown in the app to activate Home Connect on your appliance. Once done, return to the app and tap "Search for appliances".
Step 4: Connect to Your Home Network
Enter your private Wi-Fi password and click continue. Wait for confirmation on the app that your Bosch dishwasher is now connected to your home network.
Troubleshooting Common Issues
Like any digital process, you may encounter some issues while trying to connect your Bosch dishwasher to WiFi. Here are some common problems and their solutions:
Error codes: Errors 5014, 4623, 1077, or 4613 might appear during the setup process. If this happens, follow the troubleshooting steps provided by Home Connect.
WiFi compatibility: Some older appliances only support 2.4GHz networks, so ensure your home network is compatible.
Weak WiFi signal: If your dishwasher is too far from your router, the signal may be weak. Consider using a WiFi repeaker to amplify the signal.
Router settings: Ensure ports 443, 8080, and 123 are open and the multicast-routing option is enabled on your router.
Enhancing Your Experience with WiFi Features
Connecting your Bosch dishwasher to WiFi enhances your user experience in several ways. You can remotely monitor and control the dishwasher, receive cycle status notifications, access additional cycles and options, and even integrate it with other smart home devices for a seamless smart home experience.
Conclusion
Connecting your Bosch dishwasher to WiFi may seem complex, but with this guide, it should be a breeze. Not only does this feature make dishwashing more convenient, but it also allows you to integrate your dishwasher into your smart home system, making your life easier and more efficient.
Remember to follow the steps carefully and consult the user manual or Bosch's customer service if you encounter any issues. Happy dishwashing!
Frequently Asked Questions
Where can I find the QR code on my Bosch dishwasher?
The QR code is typically located on the inside of the dishwasher door or in the user manual. If you have trouble finding it, you can also refer to the Bosch website or contact their customer service.
What if I don't have a WiFi network at home?
Unfortunately, to use the Home Connect feature and connect your Bosch dishwasher to WiFi, you need a stable and encrypted WiFi network at home. If you don't have one, you might consider setting one up to enjoy these smart features.
What can I do if I forget my Home Connect account password?
If you forget your password, you can reset it using the "Forgot password" feature on the Home Connect app. You will receive an email with instructions to reset your password.
Can I connect my Bosch dishwasher to other smart home systems?
Yes, Bosch dishwashers with Home Connect can be integrated with several smart home systems such as Amazon Alexa, Google Home, and others. This allows you to control your dishwasher using voice commands or through the respective smart home app.
Are all Bosch dishwashers compatible with WiFi?
Not all Bosch dishwashers are WiFi compatible. Only models that come with the Home Connect feature can be connected to WiFi. Please check the product specifications or consult with the retailer before purchasing.