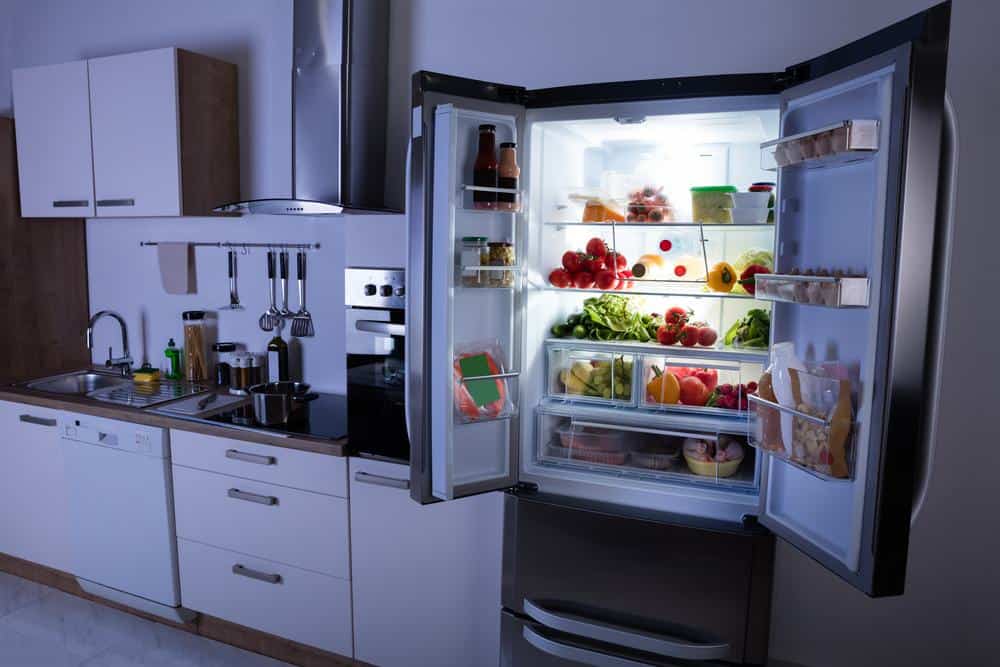 When it comes to kitchen appliances, the refrigerator is arguably the most critical. It's the one appliance that works around the clock to keep your food fresh and safe to eat. But with so many brands and models on the market, you might be wondering: who makes the best refrigerator?
The best refrigerator varies based on individual needs and preferences, but some of the top brands include LG, Whirlpool, GE, and Bosch. LG often ranks highest in customer satisfaction, and Whirlpool is known for its reliability. Key features of top-rated refrigerators include energy efficiency, advanced technologies, and unique features like smudge-proof finishes and specialty compartments.
Dominating Brands in the Refrigerator Market
As of 2023, several brands are leading the refrigerator market. These include LG, Whirlpool, Insignia, GE, Kenmore, Maytag, and Bosch.
LG is known for making the most owners happy among major-brand models. Whirlpool is another popular choice, renowned for its reliability. Insignia is a recommended brand for those on a budget, while GE and Kenmore are among the most reliable fridge brands. Maytag's French Door Refrigerator is Forbes' top refrigerator pick for 2023, and Bosch's B36FD50SNS is considered the best refrigerator by Reviewed – USA Today.
Key Features of Top-Rated Refrigerators
What sets these top-rated refrigerators apart are their unique features. These include smudge-proof finishes, door styles, door locks and alarms, refrigerator shelves and drawers, LED controls, hidden icemakers, specialty compartments, and energy efficiency.
Price Range of Top Refrigerators
The price range for these top-quality refrigerators can start as low as $629 for a Frigidaire 18.3-Cu. Ft. Top-Freezer Refrigerator and go up to around $2,500 for Bosch's 500 Series appliances.
Energy Efficiency
Energy efficiency is a significant factor in the rankings of the best refrigerators. ENERGY STAR certified refrigerators are about 9% more energy-efficient than models that meet the federal minimum energy efficiency standard.
Cutting-Edge Innovations and Technologies
Many of the best refrigerators today use cutting-edge innovations and technologies. Some of these include French door refrigerators, four-door refrigerators, advanced adaptive compressors, smart refrigerators, ethylene gas filtration systems, humidity sensors, blue light technology, digital inverter compressors, AI-powered fridges, and temperature-controlled drawers.
Customer Reviews and Satisfaction
Customer satisfaction varies depending on individual preferences and requirements. However, LG consistently ranks at the top among the best refrigerator brands. Other top-rated refrigerator brands include Frigidaire, Sub-Zero, GE, Bosch, Whirlpool, and KitchenAid. Samsung and Café are also considered among the top refrigerator brands.
Durability and Lifespan
The durability and lifespan of refrigerators can vary significantly between brands and models. However, some consistently reliable brands include Whirlpool, GE, and KitchenAid.
Warranty and Customer Service
Top refrigerator brands offer various warranty and customer service options. Samsung, LG, Whirlpool, GE Appliances, and Frigidaire all provide a manufacturer's warranty on their products, covering defects in materials or workmanship.
Top-Rated Refrigerators
Some of the top-rated refrigerators include the LG 23-Cubic-Foot French Door LRMVC2306 Refrigerator, Bosch 21-Cubic-Foot French Door B36CL81ENG Refrigerator, LG InstaView Door-in-Door Refrigerator, Maytag Wide French Door Refrigerator, and the Bosch B36FD50SNS.
In conclusion, the best refrigerator for you will depend on your specific needs, preferences, and budget. It's essential to research and compare different models and brands to find the one that suits your requirements best.
Frequently Asked Questions
What is an ENERGY STAR certified refrigerator?
An ENERGY STAR certified refrigerator is a model that has met the energy efficiency standards set by the U.S. Environmental Protection Agency (EPA). These models use less energy and help reduce greenhouse gas emissions.
How does a smart refrigerator work?
A smart refrigerator connects to the internet and uses technology to perform various tasks. These can include alerting you when you're running low on certain items, suggesting recipes based on what's in your fridge, and even allowing you to see inside your fridge from your smartphone.
What are the benefits of a French door refrigerator?
French door refrigerators are popular because they offer a large, wide space that can accommodate larger dishes or trays. They also typically come with more features, like water and ice dispensers, and have a more stylish, modern look.
What is the average lifespan of a refrigerator?
The average lifespan of a refrigerator is around 12 to 15 years. However, this can vary depending on the brand, model, and how well it's maintained.
What should I consider when buying a refrigerator?
When buying a refrigerator, consider factors such as size, layout, features, energy efficiency, and price. Also, think about your lifestyle and cooking habits. For example, if you cook a lot, you might want a model with more storage space and advanced features.